Industrial vibrating sieves and screens
Dingcoma corporation offers a range of industrial sieves machine, accurate separators of different sizes of particles, to meet screening requirements in a variety of industrial applications, to solve your screen problems. If you have any screens questions or need help, please contact our screening specialists.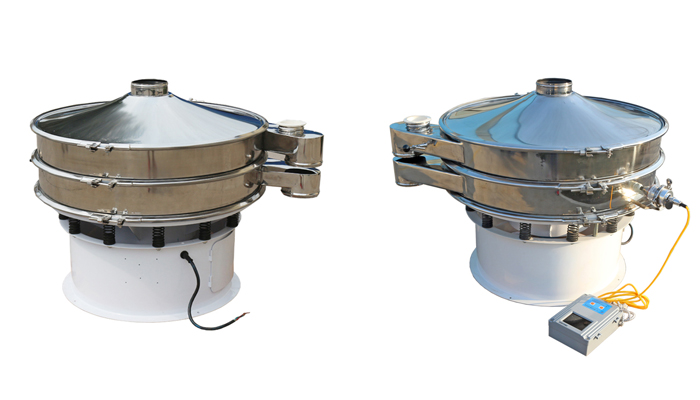 What is industrial sieve?
The Industrial sieve, also known as an industrial vibratory sieving machine, is a kind of vibrating sieve collectively. It is essential industrial screening equipment for material screening and separating, impurity removal, and filtration, can accurately grading the material, has a variety of mesh particle sizes (0-625mm) to choose from, accurately analyzing the material, grading the material according to specific mesh size, and separating it. Achieve the purpose of improving product quality and protecting downstream equipment from harm.
Types of industrial sieves
According to the running trajectory of the material can be divided into: circular vibratory screener, industrial sieve shaker machine, linear vibrating sifters and centrifugal sieves. According to the dry and wet condition of the material, it can be divided into dry sieve and wet sieve. According to the size of the industrial sieve can be divided into mining vibrating sieves and fine powder sieves.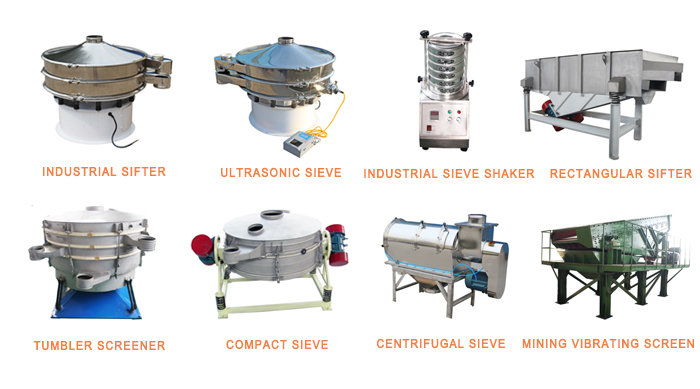 Main types of industrial sieve:
3. Industrial Sieve shaker

4. Rectangular vibrating sifter

5. Tumbler screener

6. Compact sieve

7. Centrifugal sieve(rotary sifter)

8. Mining vibrating screen
Benefits of an industrial sieve machine
1. Low-maintenance, ensure long and low-cost product life.
2. Batch continuous screening of materials to meet cleaning requirements
3. Best-quality mesh for improved screening efficiency and prolonged sieve life.
4. Accurately screening difficult to separate products, achieving higher yields, ensure high-quality products.
5. Removing oversize contaminates, reduces screen blinding to improve throughput rates.
6. Ensures fit into your existing production improves processing for your specific screening, sieving, or sifting application.
7. Continuous operations, reduced production downtime & lower overall cost of maintenance.
Principle of industrial sifters equipment
Industrial sifters equipment is an upright motor as an excitation source, the motor is installed at both ends of the eccentric hammer, the rotary motion of the motor into horizontal, vertical, tilt three-dimensional motion. By adjusting the phase angle of the motor hammer, you can change the amplitude, so as to change the movement trajectory of the material on the screen surface, to achieve the effect of screening.
Use of industrial sieving machine
industrial sieving machine can accurately sifter powder, liquid, and bulk materials for grading, filtration, removal of foreign matter and caking in the material, protect products from contamination and remove excessive caking, sieve out available sizes materials, Ensure product consistency reliability. improve product quality and production efficiency.
Application of industrial screeners
Industrial screeners are used for safety screening and grading powder, liquid, and solid materials. Including sieving of flour, drug powder, powder coating, metal powder, chemical powders, quartz sand, soil, battery materials, additive manufacturing, and other powdery materials; food dairy, milk powders, apiary pollen, mud, and other liquid filtration; rice, soybean, rapeseed, plastic granular, BSF, and other granular materials.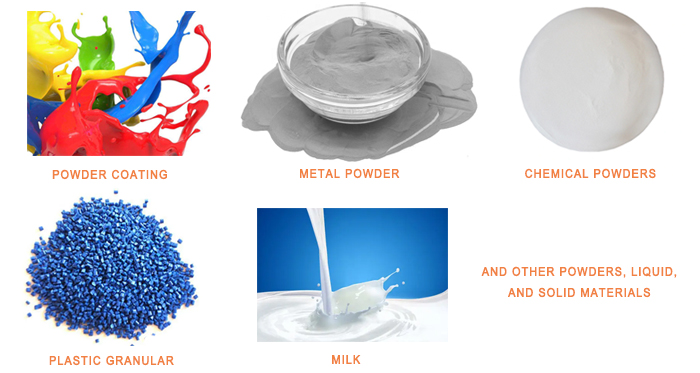 More information about industrial sieves applications through the following links, or call us today.
How to buy industrial sieves?
Dingcoma as a professional industrial sieves manufacturer, with many years of experience in producing exceptional quality products, can provide a series of screening solutions. If you have any screening problems, we are happy to discuss them with you and assist you to improve the production process. For more information please contact us.